RESIDENTIAL LAWN CARE SERVICE
"THE BEST VALUE IN SWFL GUARANTEED"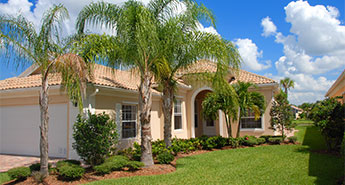 Hiring an experienced residential lawn care service company keeps your lawn and landscaping healthy and looking its best. Well-maintained lawns provide homeowners a level of personal satisfaction, will generate an eye-catching curb appeal, has been known to reduce intruders and even aids in protecting the value of your home. Recent studies reveal that a landscaped lawn can increase the value of a residential property between 5% and 20%.
For more than 15 years, Stone Ferris Lawn Service has provided quality residential lawn care service throughout the Cape Coral and Ft. Myers area. We strive to provide the best customer service at the best value available in SWFL.
WHAT OUR RESIDENTIAL LAWN CARE SERVICE OFFERS
Keeping your lawn looking great doesn't happen without effort, work, proper care the right equipment. We perform our high-quality lawn service using properly maintained high-quality equipment, so no added stress is passed on to your yard and lawn.
Our residential lawn care service experts can give you advice on achieving the lawn and landscaping of your dreams. Every lawn service agreement can be modified to meet your personal needs any time during the year. You can choose from our basic weekly mowing and trimming and easily add springtime planting or mulching as needed. Some of our routine lawn care services are:
Lawn Service and Maintenance
Weekly Lawn Mowing
Trimming
Edging
Property Maintenance Care
Selective Pruning & Hedging
Spring and Fall Clean-Ups
Weeding
Mulch and Soil Installation
Fertilization Programs
Landscape Services
Plant Installation
Hardscapes (patios, walls, etc.)
Site Preparation / Grading
All our services can be customized to fit your dreams and landscaping needs. Also, don't forget to ask us about our pest control services from our sister company Guardian Pest Solutions.
WHY CALL STONE FERRIS LAWN SERVICE
We provide our customers a commitment to professionalism, honesty and quality workmanship. Each of our trained residential lawn care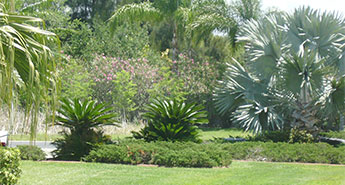 service crews is respectful of your property and use the latest installation methods. We have a proven track record of success in creating outstanding landscape environments from the ground up. All of our work, from hardscapes to shrubs and trees, comes with a firm guarantee.
CONTACT STONE FERRIS LAWN SERVICE TODAY!
Our commitment to customer satisfaction and our high standards of quality make us the top choice for your landscaping and maintenance needs in Southwest Florida. We are more than happy to provide you with free on-site estimates. You will know exactly how much your next residential lawn care service is going to cost before we begin working. To get a free residential lawn service quote for your home or business, please complete our online request form or for the fastest response call us today.